This series of prints accompanied the Patterns of Grace paintings, which explore the domestic response to the endless environment of war. The six prints evolved from test pieces for the larger paintings initially generated as 12 x 12 inch square etchings and silkscreens. I created dozens of these proof prints on various papers and patterns for collage purposes. Throughrearranging and playing with shapes and picture frames In the process of trying to make collages I began to juxtapose squares and simplified the collage shapes.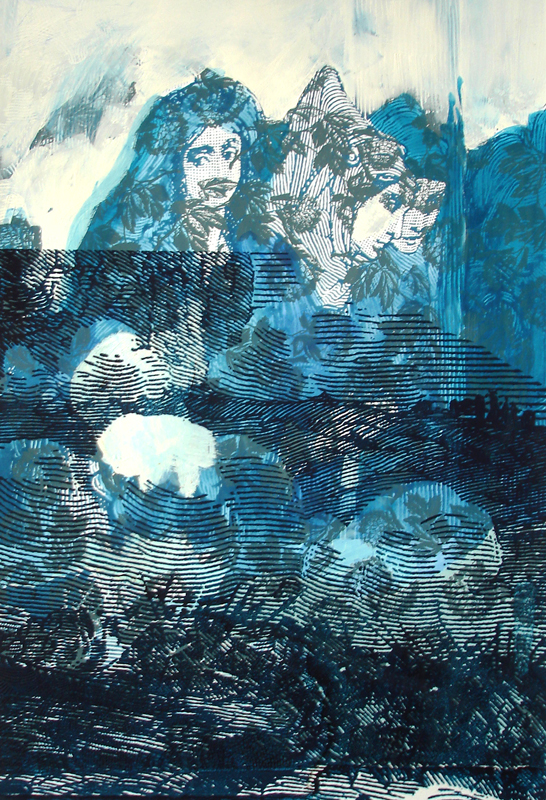 Each print is a juxtaposition of things or a window onto two different worlds at once. The figures look onto the fields of flowers, clouds, and battles but whether or not they are seeing what the viewer sees is entirely questionable. Proximity to events is unclear.
UNIQUE PRINTS AND COLLAGES
This group of works representsa continual part of my practice: utilizing discarded materials from other works to generate collages and to experiment with new ideas.